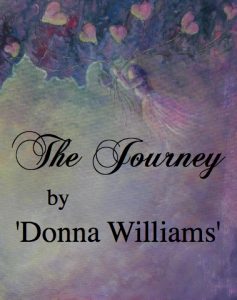 To my husband Chris who journeyed with me 17 years teaching and gifting me so many things & to my friends Scott & Morghana who understood what journey meant and gave me the joy of watching theirs in action.…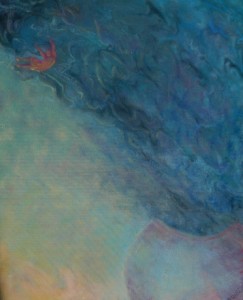 We are all born, physically, but there comes a time, ready or not, when we find it has become 'our own life'.
We don't yet know what to do with this new territory, this responsibility, but done is done and you can't stuff the genie back into the bottle.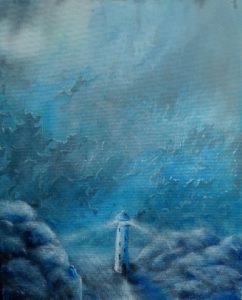 We all reach a time where we don't want to be found, sometimes by others, sometimes by ourselves. We hide from the light, from en-light-en-ment, sometimes openly under a facade or role, sometimes beneath a false smile, our defensiveness, the ego-dom that helps us hide from realness and facing up.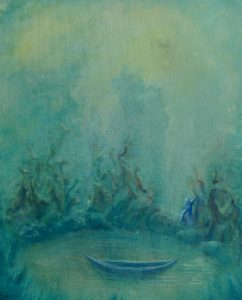 Eventually, we wander and that wandering eventually brings us to a place of opportunity and, with it, usually dilemma or anxiety. The boat could take us to a different journey, but what lurks in the water? How do we solve getting to the boat or even dare to see where it might take us? Are we ready to seize the day, to take the journey?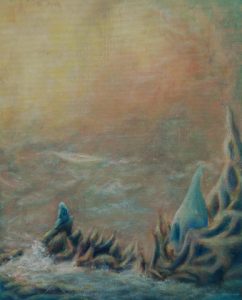 We journey far and wide, many and varied paths we tread through inner worlds, outer worlds, until we are indeed well traveled. There, we find ourselves at 'land's end' and perhaps set up camp to contemplate what is beyond this.
Beyond are oceans, deep and choppy, no guarantees, and we could lose life in the process. But beyond those oceans is a celestial world, our spiritual journey.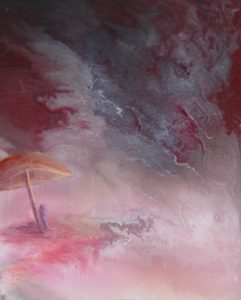 We reach a point where we become aware enough to release ourselves and others from baggage and this sets us free, within ourselves, amidst others.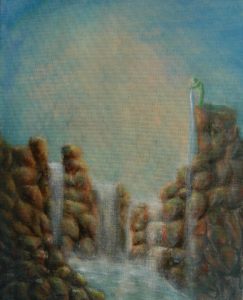 This place of freedom opens us up to letting things flow; our expression, our creativity, our capacity to connect broadly to others, to nature, to the world, to our place in the universe.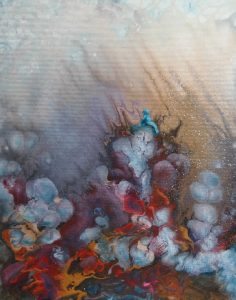 Then there is a time where we find ourselves in a stillness, a dream time. All the do-do-do has ceased. This is a being space. We are not waiting, yet we are also not striving. We are open.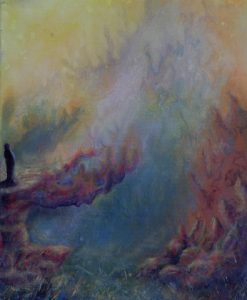 Finally, there is awareness. We have connected the physical world of our lived life in the vehicle we call 'our' body with the spiritual world that transcends this. Here we become at ease that all life is interconnected and we are already incarnated in all we have moved, inspired, taught, impacted, shared just as we have been the products of all who moved, inspired, taught, impacted and shared with us.
There is no end…
—
Polly Samuel (aka 'Donna Williams')
Author, artist, consultant and presenter.
http://www.donnawilliams.net
I acknowledge Aboriginal and Torres Strait Islander people as the Traditional Owners of this country throughout Australia, and their connection to land and community.