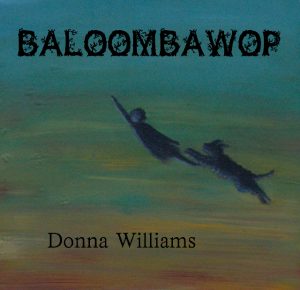 What is it like living in a world that doesn't fit you and being expected, even commanded to conform to a one-size-all 'normality' that doesn't compute? Baloombawop, by Donna Williams, was originally performed as a one woman rock musical (though it could also be adapted as a children's production with three leads, seven supporting parts and ensemble). The story is told in Dr Seuss/Roald Dahl/ Lewis Carroll like rhyme from start to finish. The land of Baloombawop and its crazy characters – The Gadoodleborger, Dame Grumpty Do, The Brookenstein Fox, Boogerlooger, Charlie Warmton, Bluster Mc Fluster, The Whirly Twirl Girl, The Gimmety Gimme can easily lend themselves to individual drama activities. The complete recording including music for the show is available at CD Baby/.
The show is available to perform at no cost under a Creative Commons Licence as long as I am credited as its writer and I would ask that my husband, Chris Samuel, to be informed of any performances so he has a chance to experience the show.


Baloombawop by Donna Williams is licensed under a Creative Commons Attribution 4.0 International License.