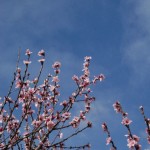 I see the news is now public that the world has lost a gutsy freedom fighter, Anne Mc Donald. She died suddenly from a heart attack. She was 49.
My husband Chris Samuel and I had dinner with Anne each month for the past 3 years together with her friends and family of 30 years, Rosemary Crossley and Chris Borthwick who she lived with.
Anne was fun, deep, witty, a brutal realist and a comrade in so many ways. We will miss her and our deepest feelings are with Rosemary Crossley and Chris Borthwick who have lost this essential 30 year member of their family, and to Anne's many friends.
Anne had a good life after she left St Nicholas hell hole. She lived with two wonderful, warm, eccentric, engaging egalitarians, the irrepressible Rosemary Crossley and the equally unstoppable Chris Borthwick in a marvelously eccentric old Victorian house in inner Melbourne. She was actively involved with DEAL Communication Centre a regular theatre and gallery goer, had an enviable sense of eccentric fashion, an unrivaled collection of Mona Lisa paraphernalia, and a sometimes gob smacking acid wit.
Anne enjoyed her Kahlua and her friends and was sometimes a charming flirt. She was a passionate humanitarian, egalitarian, freedom fighter. Best of all she was a marvelous dag. My most valued memory of Anne was when I got the others to get her up onto the trampoline with me at Rosemary's so I could share the fun and bounce her. The grin on her face and the happy sounds… that's how I will remember her.
For two people so different our lives had a lot of parallels and though we didn't often communicate that directly (Anne would use assisted typing and a letterboard) but so very often there was a non-verbal awareness of this for each of us. So for me she is an irreplaceable comrade.
So many people will miss her, among them will be me.
My husband Chris Samuel, another friend of Anne's, wrote a memorial to her which you are welcome to read.
Donna Williams.
http://www.donnawilliams.net