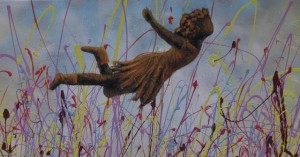 Death Becomes

Death becomes boring played to the max.
Get out the yoga tapes an learn to relax.

Death has patience,
Death will wait.

Fixate upon death = mentally masturbate.

Death is worth a thought
Death is worth a will
But overdoing the 'death thing'….

You really need to chill.
Donna Williams, BA Hons, Dip Ed.
Author, artist, singer-songwriter, screenwriter.
Autism consultant and public speaker.
http://www.donnawilliams.net
I acknowledge Aboriginal and Torres Strait Islander people as the Traditional Owners of this country throughout Australia, and their connection to land and community.