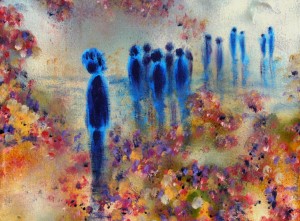 All humans, ALL humans, have combinations of around 4-6 of these 16 personality traits.
All humans process information differently among these very different learning and information processing styles
… so what about the myth of neuro typicality?
Donna Williams, BA Hons, Dip Ed.
Author, artist, singer-songwriter, screenwriter.
Autism consultant and public speaker.
http://www.donnawilliams.net
I acknowledge Aboriginal and Torres Strait Islander people as the Traditional Owners of this country throughout Australia, and their connection to land and community.