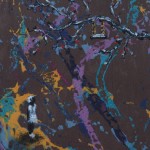 Having had my fair share of stalkers, trolls, conspiracy lovers, I loved this. Of course just posting it likely to bring the infestation out of the woodwork where haters fester but it was a great clip. Here's another one too.
Donna Williams, BA Hons, Dip Ed.
Author, artist, singer-songwriter, screenwriter.
Autism consultant and public speaker.
http://www.myspace.com/nobodynowherethefilm
http://www.donnawilliams.net
http://www.aspinauts.com