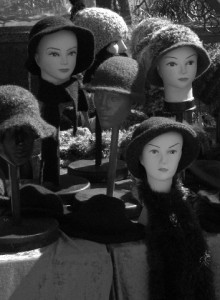 Try this:
Willie's version
Frank Sinatra – My Way (1969)
Da's version
Elvis Presley-My way
Angel's version
Robbie Williams – My Way
Marnie's version
The Sex Pistols – My Way
Donna Williams, BA Hons, Dip Ed.
Author, artist, singer-songwriter, screenwriter.
Autism consultant and public speaker.
http://www.donnawilliams.net
I acknowledge Aboriginal and Torres Strait Islander people as the Traditional Owners of this country throughout Australia, and their connection to land and community.