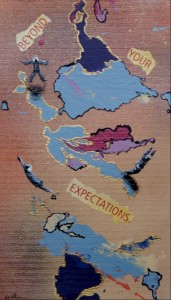 Connective tissue in the brain is essential to learning and how we store information. What then of those with connective tissue disorders such as Ehlers-Danlos Syndrome? Whilst EDS is presently thought to effect 1 in 5000 people in the general population (though other rarer forms like EDSIV 1 in 20,000) would we be more likely then to find EDS related connective tissue disorders in those with learning and developmental disabilities?
Donna Williams, BA Hons, Dip Ed.
Author, artist, singer-songwriter, screenwriter.
Autism consultant and public speaker.
http://www.donnawilliams.net
I acknowledge Aboriginal and Torres Strait Islander people as the Traditional Owners of this country throughout Australia, and their connection to land and community.