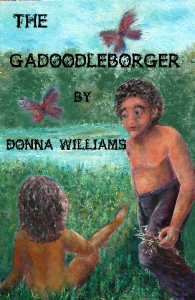 To the Gadoodleborgers;
translators, bridgekeepers between worlds.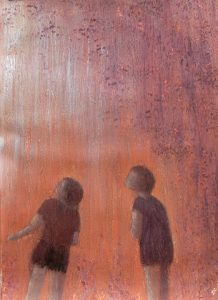 He spied her in a magic wood,
a sensing creature in need of none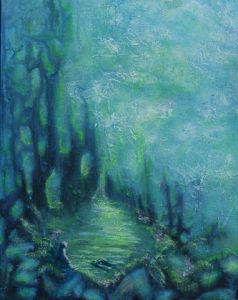 and dreamed of how he'd join her there,
his partner she would soon become.
He lured her back to the place he knew;
a world of hierarchy and of power.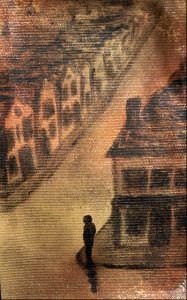 And there she then began to die,
as surely as a wilting flower.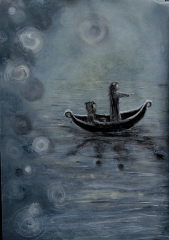 His heart began to break inside,
he knew only one thing to give.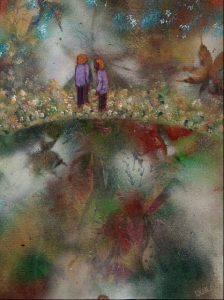 Return her to her sensing world,
that she might find the will to live.
And there as she began to bloom,
she saw something he'd never seen.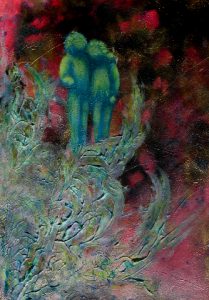 That he was not of that world either,
a Gadoodleborger, he had been.
That he walked between two worlds,
he now had finally understood.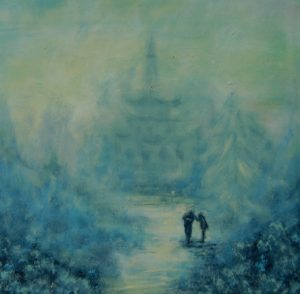 And so they made their home in neither world,
at the edges of the magic wood.
The End
NOTES:
The Gadoodlborger is a term that became familiar in my book Somebody Somewhere. It denoted a person who could translate different 'normalities', a 'bridgekeeper' between different worlds. It was the highest compliment I could pay to those who understood instinctually there was no one 'normality' and the inherent equality in difference – what it was to be naturally and truly diversity friendly.
I then wrote a poem, The Gadoodleborger, which appeared in the poetry book Weirdos Like Me' and also in Not Just Anything. Here, that poem is reproduced and colourfully illustrated with paintings from my Dreamscapes collection.