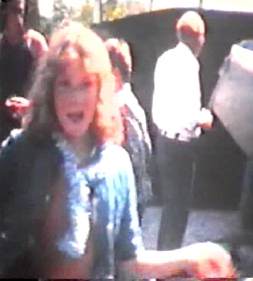 I was the doorbell… wind, wind, wind, ring, ring, ring, ring, ring, wind, wind, ring…. oh shit, they've replaced it with a battery one… ok, press, press, press… oh shit they took the batteries out, take the back panel off, find the chime bars and ping, ping, ping, ping, ping…. wow, look what I found, a pinging thing sitting on the hinge of my closet (my father used an indirectly confrontational approach to get me to take possession of things because I 'found it') and what is this magical metal fork… ping, ping, ping, in my pocket all day at school, ping, ping, its my best pal now, ping, ping, ping… what… its a tuning fork? Clever parents!
Donna Williams, BA Hons, Dip Ed.
Author, artist, singer-songwriter, screenwriter.
Autism consultant and public speaker.
http://www.donnawilliams.net
I acknowledge Aboriginal and Torres Strait Islander people as the Traditional Owners of this country throughout Australia, and their connection to land and community.