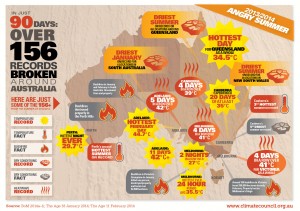 Why should YOU care? Do you have children? Grandchildren? … look at them and know the trajectory of the world they will find themselves in 10 years, 20 years, 40 years from now. If you don't have children but like animals, trees, nature, even our native flora and fauna here were dropping dead in the recent heatwave… what will Australia be in 50 years when even they cannot survive here?
And even if you did care, is there anything you can do about it?
Donna Williams, BA Hons, Dip Ed.
Author, artist, singer-songwriter, screenwriter.
Autism consultant and public speaker.
http://www.donnawilliams.net
I acknowledge Aboriginal and Torres Strait Islander people as the Traditional Owners of this country throughout Australia, and their connection to land and community.