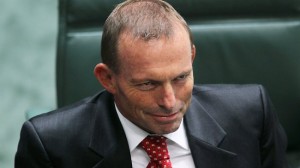 We all have around 4 main personality traits out of the 16 listed by Dave Kelly. It is these main defining 4 personality traits that shape our most dominant motivation patterns. And no matter how we try to hide or obscure these, no matter what self-serving bias drives us to identify otherwise, it is these main 4 personality traits that will ultimately 'leak' through. Even if we erase them from the lines, they will continue to have a presence 'between the lines'. Among these 16 personality traits is a personality trait called the Inventive trait. Now you may think being 'inventive' is a damned good thing. But the term here is misleading. The Inventive personality trait is that of the bluffer, nothing is ever their own fault and the extreme of it is Compensatory Narcissistic Personality Disorder.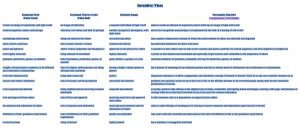 Sometimes you look at one event or another and you hear the excuses, justifications, maybe even buy it. Then when a similar event occurs it makes you feel, now there's a co-incidence or bad luck. But when a related pattern keeps re-occurring, you start to wonder whether these have any relationship to each other and what that relationship could be.
In his seminary days as a Jesuit lay priest in the Catholic Church, Tony Abbott seemed to have more than his fair share of connection to protecting and schmoozing with pedophile priest, John Nestor, only to be reflected again later in his immediate defence of pedophile protector, Cardinal Pell.
In Tony Abbott's next incarnation as a university student studying politics, came his reported general misogyny and over the top loutish overtly homophobic ockerism against a backdrop of having been charged with sexual assault. This sexual assault was reported to have happened in a room full of people. And did those values change? We could take his infamous line to PM Julia Gillard in 2013… "when it comes from Julia, 'no doesn't mean no'" and dare to ask how someone with a history of having been taken to court charged with sexual assault as a young man would not have know this was a typical misogynist's joke line about rape? The inventive Tony Abbott seemed, however, to succeed in fobbing it off as a 'gaff'.
Then as PM his immediate blame the victim knee jerk reaction to the male rapes of refugees in Australia's offshore detention centres. His complete lack of anxiety in sending refugees to a place with a 70% rape incidence and sending even unaccompanied refugee children to detention centres where atrocities have already been reported.
Something didn't feel right. The smoke and mirrors wasn't cutting it. I wasn't able to be distracted by all the 'Wag The Dog' distraction tactics designed to control the direction we were looking in, the glasses through which we would view the patterns unfolding around Tony Abbott.
Then something so expected happened. Yet it was so incredulous it still astounded ordinary Australians. Just as it seemed there was hope, that the PNG court system itself would independently of the PNG government investigate the torture and rape at Australia's 'Guantanamo' situated there, our Australian PM flew to PNG to meet the PM of "Rape Island" and they got "married". "Best Man" at the wedding was, of course, the PM's loyal immigration minister, Scott Morrison (some compare the pair to having the character of Hitler and Himler in the making). The upshot? They have agreed it is in the best interests of both PNG and Australia to block any independent inquiry into Australian tax payer funded 'harsher treatment' which ultimately resulted in widespread claims of torture and rape at Australia's offshore detention centre there. How convenient. How utterly, sickeningly immoral. If this were Hitler meeting with Musolini during Nazi Germany with Himler cheering them on, we'd not have been surprised. But this is 2014. Somehow, I imagined civilised society could no longer get away with such things.
So will we one day see Tony Abbott face the law?
Donna Williams, BA Hons, Dip Ed.
Author, artist, singer-songwriter, screenwriter.
Autism consultant and public speaker.
http://www.donnawilliams.net
I acknowledge Aboriginal and Torres Strait Islander people as the Traditional Owners of this country throughout Australia, and their connection to land and community.