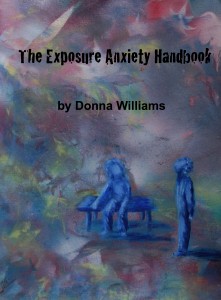 There's is considerable overlap between Exposure Anxiety and conditions such as Pathological Demand Avoidance (first diagnosed in 2008), Oppositional Defiance Disorder (first in the literature around 2002), Avoidant Personality Disorder and Dependent Personality Disorder.
With this book actually written from an Inside-Out Approach, by someone who actually lived their entire life with and ultimately managed then overcame the condition, those looking for strategies for managing and reducing these conditions may find this book extremely useful.
Drawing upon experience as an autism consultant since 1996, this 247 page E-book is to the point, packed with case studies and practical tips to get you started in working with those with the compulsive and involuntary avoidance, diversion and retaliation responses of Exposure Anxiety.
CONTENTS
Introduction
1. Exposure Anxiety At a Glance
2. Exposure Anxiety and The Self
3. Exposure Anxiety in The World
4. Exposure Anxiety Through The Years
5. Contrasting Conditions
6. Exposure Anxiety and Personality
7. Case Studies
8, A Review of Mainstream Therapies in the Context of Exposure Anxiety
9. Top Tips for Managing Exposure Anxiety
Exposure Anxiety in Action
Order a PDF E-book copy directly from Donna for $5 (AUD)
(NOTE: To gift copies just include the name, email address and the greeting you'd like attached to each when I send each out to your designated recipient)