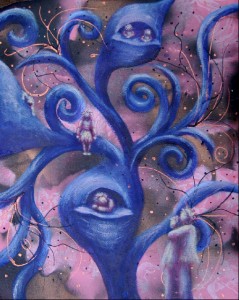 Looking for Autism Friendly Dinner Clubs in Melbourne? These groups are Diversity Friendly which means those attending will be diverse.
If you're looking for 'Aspie only' then you're looking for Exclusive, not looking for Diverse. So you need to create your own group that would allow you to include only Aspies.
Diversity Friendly groups are open to people right across the autism spectrum including those who communicate through typing rather than verbally. However, this does not mean everyone and anyone can attend….
To attend people do have to have some basic level of self management and be capable of eating at a restaurant with reasonable respect to fellow guests. This allows everyone to relax and keeps the venues happy to host our groups.
If you have behaviours that are likely to seriously make fellow dinner guests too uncomfortable to return next time, or seriously worry the venue owner, then you are not ready to join the group. The same applies if you have behaviours that would be harrassing or endangering to others. If you have these kinds of behaviours then get professional help until these are managed before considering joining the group.
A support person may be welcome but in order to respect the venue everyone attending is a participant – there are no 'observers', no 'tourists'.
To start your own dinner club:
a) pick an autism friendly venue, preferably near to public transport.
b) pick a day and time each month where you'll guarantee to show up (ie THIRD Sunday of the month at 7pm etc).
c) start with just yourself or a family member until you gather numbers. Don't quit too easily. Give it at least 3 months of good PR before you give up.
d) to get good numbers try and ensure your group does not compete with another local group.
e) have a small sign for your table so newbies can find your group
f) create an email list for members so you can send out a reminder the week before your dinner club meet ups
g) list your dinner club locally or online to attract newbies
h) ensure newbies understand the 'ground rules' and appoint a manager of the group who can deal with issues if necessary.Here's the current groups:
CURRENT AUTISM FRIENDLY DINNER CLUBS:
WHEN: FOURTH Tuesday of the month at 7pm
WHERE: Honey Thai, 1678 Burwood Hwy Belgrave
TRANSPORT: Belgrave Station (Belgrave Line)
CONTACT: Kelly
EMAIL: kellydcruze@outlook.com