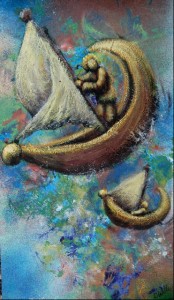 Beware overcaring for it can promote Dependent Personality Disorder (DPD) in a disabled child and they can self injure, self endanger, self deprive to compulsively monopolise the carer out of an pathologically exaggerated belief in their their own incapacity and vulnerability.  DPD co-occurs in children who have had Separation Anxiety Disorder and Avoidant Personality Disorder.  However, the compulsion of those with DPD to control the carer through progressive helplessness/loss of skills is, by far the most disabling of the three commonly co-occurring conditions.  There are solutions to turning around co-occurring Dependent Personality Disorder in children deemed 'Severely Autistic' and where it is turned around the child will still be autistic but generally not nearly as 'Severely Autistic' as their Dependent Personality Disorder was presenting them to be.  
<iframe width="420″ height="315″ src="https://www.youtube.com/embed/OuLv-FkC34s" frameborder="0″ allowfullscreen></iframe>

Polly Samuel (aka 'Donna Williams')
Author, artist, consultant and presenter.
http://www.donnawilliams.net

I acknowledge Aboriginal and Torres Strait Islander people as the Traditional Owners of this country throughout Australia, and their connection to land and community.