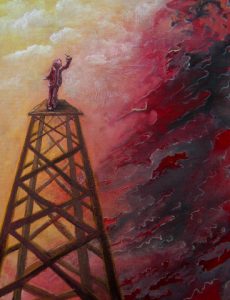 People are commonly afraid of death, their own and that of those they love, sometimes of the concept itself. By the age of 5 I had already encountered loss, extreme life threatening events and actual death on a number of levels at a very young age.
A decade later, as a derailed and homeless teenager I treated life like an amusement park I was passing through and had an extreme recklessness about both life and death. I behaved as if my own life and potential death were a coin toss and didn't really matter very much in any significant way. By my mid 20s my life turned a sudden corner and became extremely purposeful but by my late 40s I was dealing with life threatening health challenges which ultimately included a failed respiratory drive which gave me the ironic privilege of deciding every day for the rest of my life whether I chose (or not) to live another day. All of yhese experiences shaped my understanding of the interconnections of life and death, my feelings about both and my beliefs about what happens once each of us dies. Here's the clip about this journey.
Polly Samuel (aka 'Donna Williams')
Author, artist, consultant and presenter.
http://www.donnawilliams.net
I acknowledge Aboriginal and Torres Strait Islander people as the Traditional Owners of this country throughout Australia, and their connection to land and community.