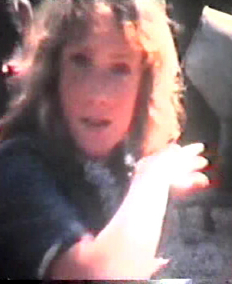 Remember the song, Yesterday's Hero by John Paul Young… It was a hit here in Australia in 1975. I was 12 years old at the time.
I was NO HERO… just a homeless autie escaping the endangerment, madness and abuse of a highly dysfunctional criminal family in a household full of alcohol and parties, who was out in the streets in a duffle coat in the early hours sleeping where I could, abusing substances because I couldn't handle the world, couldn't handle being an apple seen as a broken orange, couldn't handle the 'appear' world of bullshit, whitewash, facades, couldn't handle the dog-eat-dog using and you-are-meat misogyny, couldn't handle trauma upon trauma I had not yet had help with ….
I never wanted to be a hero either… not then… not even during my career as an author, autism consultant and lecturer… idealisation scares me… its not grounded… and when we idealise others we forget we too could become our own hero
and hopefully I grew up to inspire people to become their own hero 🙂 because THAT IS WHAT LASTS…
Polly Samuel (aka 'Donna Williams')
Author, artist, consultant and presenter.
http://www.donnawilliams.net
I acknowledge Aboriginal and Torres Strait Islander people as the Traditional Owners of this country throughout Australia, and their connection to land and community.