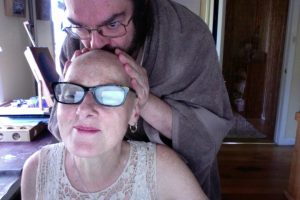 As a person with metastatic breast cancer facing what is expected to be my last year with a body, I wanted to explore the language surrounding death, dying and end of life… Are we 'the body'… do we end when we lose conscious awareness of our thoughts, feelings, experiences….Is it possible part of us doesn't die, somehow lives on…
This is what I explore here, as a Taoist, as a humanist.
Polly Samuel (aka 'Donna Williams')
Author, artist, consultant and presenter.
http://www.donnawilliams.net
I acknowledge Aboriginal and Torres Strait Islander people as the Traditional Owners of this country throughout Australia, and their connection to land and community.